Who we are what we do what we sell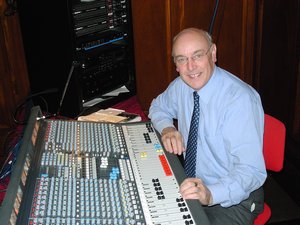 Kirkpatrick Sound Engineering is owned and run by Roy. D. Kirkpatrick MinstSCE. Roy has been designing and installing professional sound systems for more than 40 years. He takes great pride in sourcing the latest technology to give customers the best available sound system for their needs.
We give you expert guidance on professional quality sound system audio and A/V equipment such as:
Don't miss these quality used eqipment bargains!
click or tap on this link to see a list of the used sound equipment we have available in stock.
Professional audio assisted hearing and audio/visual equipment sales & System Design
Kirkpatrick sound engineering supply and install professional audio equipment and sound systems either from main agents or directly from the manufacturer.We use our experience and expertise to help you source the best equipment to meet your needs.
We design your sound system so that it gives the best possible fit to meet your criteria while making the least possible visual impact on your venue while providing warm clear natural sound.
Roy Kirkpatrick also offers his expertise to architects and to project design/management companies as sound system design consultant.Design Consultancy Service page link
Sound System Installations
We are proud to have installed sound systems, hearing loop systems and audio/visual for churches,local councils police authorities and schools .