RCF Loudspeaker in situ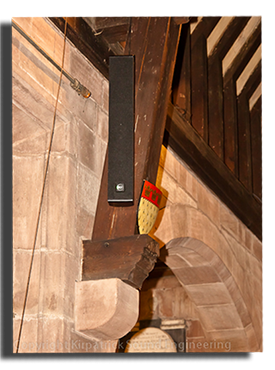 Sound equipment cabinet (door open)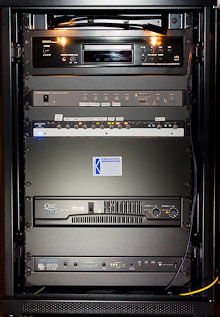 Installed Audio Systems - Churches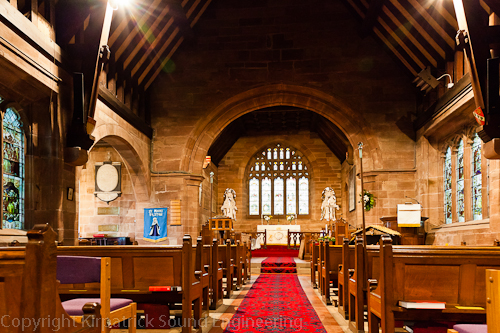 In St. Mary's Church at Tilston we installed the following audio system components:
Microphones at the main working points - lectern, pulpit, rectors seat and altar together with two radio microphones.
Audio-technica automatic mixer provides automatic selection of the microphones in use.
Denon professional compact disc (CD) player to allow the playing of music as required during the service.
Allen & Heath master mixer to control the final mix and levels of sound out of the system.
QSC professional amplifier that provides sufficient power output to drive the loudspeakers with minimum of distortion.
RCF Loudspeakers to deliver the sound output to the congregation.
Ampetronic induction hearing loop system to provide sound to those in the congregation that use hearing assistance via a 'T' enabled hearing aid.